تعليقات حول - ‪Aerial Extreme - Manchester‬, ‪Stretford‬
‪متنزهات المغامرات الهوائية والانزلاق على الحبال‬
تم الإبلاغ عن إغلاق هذا الموقع بشكل دائم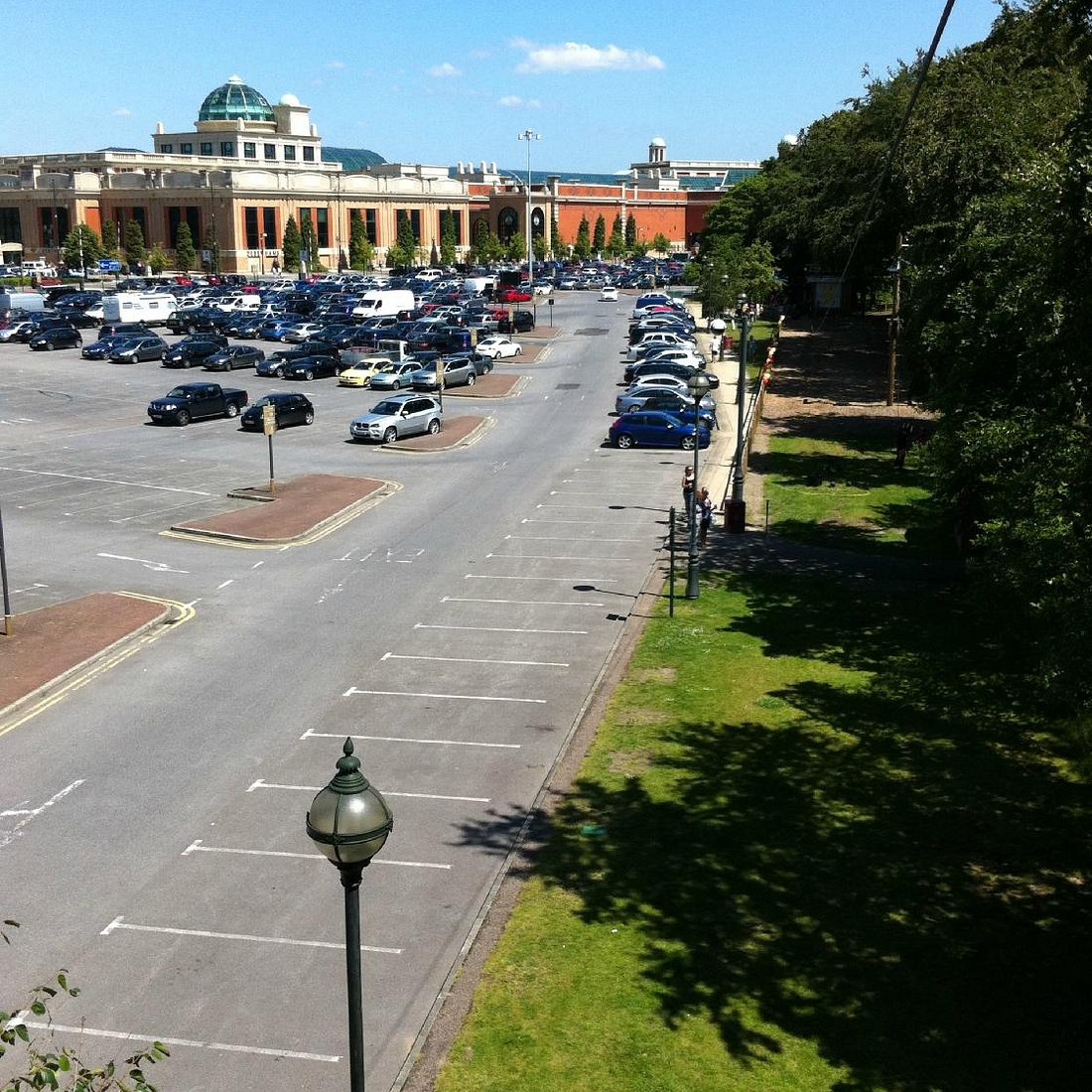 نبذة
‪‪Stretford‬، مانشستر الكبرى، إنجلترا‬
‪Aerial Extreme - Manchester‬
الحجز غير متاح على Tripadvisor
هل تود خيارات أخرى يمكنك حجزها الآن؟
عرض الخيارات
---
---
العائلة • أكتوبر 2017
‪I booked this activity for my family. Our children, 9 and 7 years old were excited to try something different, however when faced with the first obstacle, their mood changed to apprehension, nervousness and in the end lots of tears!

Andy, however was brill with them, he was patient and explained everything to them so well, that you could see they trusted him and followed his instruction! THANK YOU ANDY, you made a tricky situation so much better :) Simon was helpful and friendly as well.

We would return (myself and my husband completed the course), but maybe when our children are a little older and more confident :)

The zip wire at the end was so much fun, even if it did end with a muddy bottom :)‬
كُتب بتاريخ 2 أكتوبر 2017
يعبر هذا التعليق عن الرأي الشخصي لأحد أعضاء Tripadvisor ولا يعبر عن رأي شركة TripAdvisor LLC.
---
العائلة • أغسطس 2017
‪Had a fab day with two young children. Helen and Billy and one other person there who didnt say his name were all very very friendly and supportive. Would go back based on customer service alone. It is scary if you are scared of heights. Fairly challenging even for the very brave. Wear good shoes even if you are just walking the trail at the bottom to support the ones at the top. Neck hurt after 2 hours. Some people finished in less than 30 minutes. It was our first time so we took 2 hours.‬
كُتب بتاريخ 30 أغسطس 2017
يعبر هذا التعليق عن الرأي الشخصي لأحد أعضاء Tripadvisor ولا يعبر عن رأي شركة TripAdvisor LLC.
---
زوجان • مارس 2017
‪ Me and partner had a great day out Manchester Aeriel extreme was fantastic climbing different heights and also the zip line we found the whole experience excellent also.the staff were very helpful all in all a great day out for kids and group of friends even though was jus me and partner we still.had an excellent time‬
كُتب بتاريخ 29 أغسطس 2017
يعبر هذا التعليق عن الرأي الشخصي لأحد أعضاء Tripadvisor ولا يعبر عن رأي شركة TripAdvisor LLC.
---
العائلة • أبريل 2017
‪Brought my son here in the Easter holidays. He is on the Autistic spectrum and I have to highly commend the staff for their knowledge and support. Flic in particular was amazing, pulling me aside in private to enquire as to the best way they could support him. He went up with his dad and was allowed to go last. He had an amazing time and had so much fun. He was reassured and encouraged the whole way round. I wouldn't hesitate to go again. Absolutely brilliant and really makes a difference.‬
كُتب بتاريخ 28 أغسطس 2017
يعبر هذا التعليق عن الرأي الشخصي لأحد أعضاء Tripadvisor ولا يعبر عن رأي شركة TripAdvisor LLC.
---
العائلة • أغسطس 2017
‪me and my little boys first time here. full of excitement but when we got up there the tears came out. BIG shout out to Charlie who came up to help him was with him every step of the way and he did it all the way to the end. what an amazing girl. also a shout out to Cam for all his help and looking after us... definitely doing it again‬
كُتب بتاريخ 9 أغسطس 2017
يعبر هذا التعليق عن الرأي الشخصي لأحد أعضاء Tripadvisor ولا يعبر عن رأي شركة TripAdvisor LLC.
---
أغسطس 2017
‪I know my 30 year old daughter with anxiety disorder and autism could not have done this without the patience and superb attitude of all the instructors. A special effort was made by Sophie who guided her at every stage and never gave up. Ever thought of specialising in additional needs Sophie? ‬
كُتب بتاريخ 9 أغسطس 2017
يعبر هذا التعليق عن الرأي الشخصي لأحد أعضاء Tripadvisor ولا يعبر عن رأي شركة TripAdvisor LLC.
---
العائلة • أغسطس 2017
‪I visited today with my 9 year old daughter. Beth and Helen were really welcoming and Beth was fantastic at encouraging and helping my daughter when she was a bit scared on the course.
Would definitely recommend this activity to families. The minimum age is 6 but I think that the course would be really difficult for such young children.
We had a lot of fun and will definitely be returning. ‬
كُتب بتاريخ 4 أغسطس 2017
يعبر هذا التعليق عن الرأي الشخصي لأحد أعضاء Tripadvisor ولا يعبر عن رأي شركة TripAdvisor LLC.
---
العائلة • أغسطس 2017
‪I visited Aerial Extreme with my son and his friend both 12 years old and they absolutely loved it. The staff made them feel really welcome and relaxed they had a great time up in the trees and they loved the zip lines at the end I would definitely recommend this to anyone looking for something to do with the kids ‬
كُتب بتاريخ 2 أغسطس 2017
يعبر هذا التعليق عن الرأي الشخصي لأحد أعضاء Tripadvisor ولا يعبر عن رأي شركة TripAdvisor LLC.
---
الأصدقاء • يونيو 2017
‪Booked this as a surprise for myself and my 64 year old mother who is usually somewhat of a daredevil. When the surprise was revealed she was quite nervous about whether she would be able to manage the course, Beth and Cam were so supportive, encouraging her to look at the course prior to putting on harnesses and giving her reassurance that they would be on hand to help her. It is solely down to them that she even attempted any of the obstacles, they explained everything so well and clearly for the group. Got mother on the course but she gradually turned more and more white so after obstacle number 3 we decided to save her blood pressure and call it quits. Beth and cam were so supportive of her, helping her back and trying to gently encourage her to try again. We didn't end up going back on or even completing the course but really feel they deserve a shout out for excellent customer service! ‬
كُتب بتاريخ 25 يونيو 2017
يعبر هذا التعليق عن الرأي الشخصي لأحد أعضاء Tripadvisor ولا يعبر عن رأي شركة TripAdvisor LLC.
---
العائلة • يونيو 2017
‪Visited today with our 6 year old son and 13 year old daughter. Beth and Kam were really friendly and supportive and whilst my husband and 6 year old flew round the 4m course no problem they really helped me and my daughter who were a lot more cautious (disliking heights!!). I really enjoyed giving it a go and will return to try again...one way or another I'm determined to beat this!! My husband and son ventured onto the 8m course and whilst at times my son was struggling to reach some of the supporting ropes Beth and Kam talked him through it. Needless to say he is sooooo pleased with himself tonight and can't wait to go back. Well worth a visit for an exciting adventure as a family 😜‬
كُتب بتاريخ 1 يونيو 2017
يعبر هذا التعليق عن الرأي الشخصي لأحد أعضاء Tripadvisor ولا يعبر عن رأي شركة TripAdvisor LLC.
---
عرض نتائج 1-10 من أصل 305
Can you just do the ZIP line?
---
Hi please can u let me know r u open on 2 January and do u have availability and how much for 3 children aged 8/9
---
Is it possible to get any photos of you on the course?
Our guide took photos of me and my daughter on the course. He was really obliging so yes!
---
If I book this for my fiance can I walk around with him underneath to watch? Thanks
Hi Yes you can, the staff are awesome ... it is only one person at a time on each obstacle, if u are apprehensive about getting up on it yourself , don't be.. the staff are very patient and if you do get stuck anywhere they will help you off the course . Your partner however won't be able to help as it's against safety rules
---
Hi do you offer family discounts 2 Adults 3 kids under 11. Thanks Janet
Hi Janet, Thank you for your enquiry. Yes we offer a family discount package but it would only be valid for 2 Adults & 2 Children. You would have to pay the addition £24 (Child Ticket) for all five of you to participate. Kind regards, Aerial Extreme
---
If an adult accompanies a child but does not do the course does the adult have to pay if yes then how much
Depends on age/height of child - if under 14 an adult needs to be with them and if under 1.4m high an adult has to be on the course with them. If you are watching from the ground you don't need to pay.
---
How long does it take to finish the whole course? Maybe a rough estimate?
Around 1hr/ 1hr 30 mins, my sons whizzed through the lower and higher course as no one was in front of them. They were allowed to go again too. Great fun.
---
Is it open on a Saturday?
Yes it is we pre booked on line just incase, easy to do. But you can just turn up and take the chance, if so earlier would be best.
عرض الكل