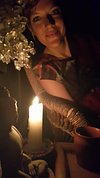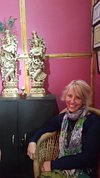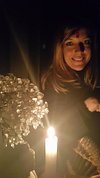 ما جائزة Travellers' Choice؟
يمنح Tripadvisor جائزة Travellers' Choice لأماكن الإقامة ومعالم الجذب والمطاعم التي تحصل باستمرار على تعليقات رائعة من المسافرين ويتم تصنيفها ضمن أفضل 10% من المنشآت على Tripadvisor.
قد تتضمن التعليقات معلومات حول سلامة المسافر في هذه المنشأة.
---
---
Is the massage only from male? Does the massage include the pubic area? I am planning to come with a group and need to inform them about the same.
Thank you for your queries. Welcome to Body Temple! 🙏 All massages at Body Temple are offered by a highly trained and experienced male therapist named Anand Bharadwaj in a safe,professional and respectful manner. Massage does not include the pubic area. The following are offered at Body Temple : *1. Ayurvedic Yoga Massage :* This is a rare and powerful style of bodywork involving massage with oil,incorporating passive yoga stretches and coordinated breathing. *2. Chi Nei Tsang :* (Abdominal Detox massage from Taoist tradition. Primary focus is on belly and chest although its also a full body massage.) *3. Life Pulse Massage* ( a full body massage combining elements of marma massage and taoist pulsing technique) Regarding *duration* We have *3 options :* 1. *2 Hours* long detailed session Fee is *Rs 3500* 2. *2 hours 30 min session* (involves 2 hours of thorough massage followed by 30 min of sauna) Fee is *Rs 4000* 3. *2 Hours 30 minutes* long session Its a very elaborate 2 and half hours long massage session! Fee is *Rs 4000* Option number 3 is the most preferred option for most of my regular clients. Ideal for people who wish to really "indulge" and give themselves a gift ! It involves a very thorough massage. In this particular session I do a customized tailor made kind of work combining elements from various methods. Kindly note that while my endeavor is to be able to welcome everyone Body Temple experience is designed ONLY for travelers who are seeking meaningful therapy and are ready to give themselves the *gift of time* in order to receive my work. My work is not suitable for busy tourists who are trying to squeeze in a massage between two other activities they are trying to rush to. So please consider coming to me ONLY if you have "ENOUGH" time. Hope you shall find this info helpful. Feel free to ask me if you need more information. Kindly note that Body Temple is *not* a typical spa in the regular sense where a group of people can receive massages at the same time. Its designed ONLY for *one on one sessions* where I work on individuals and teach dedicated students. Looking forward to welcoming you. 😇 Anand *Important Information:* Body Temple is a one person venture. All massages at Body Temple are given by me, Anand, a qualified and experienced male therapist. We *DO NOT* have any female therapist at Body Temple. Body Temple does not provide services for groups. At any given time *only one* person can receive a session here. *Open Hours :* Body Temple is open everyday from 11am until 10pm usually. *I offer only 3 sessions a day.* 1st one around 11am 2nd one around 4pm last one around 7pm. *How to Book :* In order to reserve a massage slot one needs to pay a "non refundable" advance deposit of 1000 rs via Gpay, Paytm or Phone Pay. To the same number +919805660111. Balance amount can be paid after the massage. *Services offered apart from massages:* 1. *Massage Therapy Training* Details: Method Taught is Ayurvedic Yoga Massage Therapy Duration: *15 Days* (4 Hours everyday, total of 60 Hours) Course Fee : *50000 Rupees* per student Ayurvedic Yoga Massage Therapy is a rare and powerful system of bodywork that is performed allowing for a full range of stretching.The deep massage dissolves physical tension, while assisted stretches and breath work realign the body, and allow the natural flow of energy. This technique with herbal oils and plant medicines helps dissolve physical and emotional blocks, eliminates toxins from the body and stimulates the natural flow of energy. Who can benefit from this training ? : * Massage and Yoga professionals who wish to learn an effective, advanced and complete system of bodywork. * Beginners as well as adepts in the field of body discipline ( Yoga, Martial Arts, Dance etc. ) will benefit greatly from this work as it enhances flexibility,helps to recover from injuries and results in a lasting sense of well being. * Couples wishing to learn a beautiful way of connecting with each other on the level of body, mind and senses. Its a Non Residential Course. *2. Foundation Training in Ayurvedic Massage* Duration: *5 Days* (3 Hours everyday , total of 15 Hours) Course Fee: *20000 Rupees* per student (if its just one student) *15000 Rupees* per student (if there are two or more students) Important to note : If its just one student then it will be the student's responsibility to bring a friend along for the training on whose body we can demonstrate and practice. This training is ideal for people who wish to learn a simple yet effective method of massage to be able to work on family and friends. This training unlike the advanced training is "Non-technical" in nature and can easily learnt by all. Ideal for Couples wishing to learn a beautiful way of connecting with each other on the level of body, mind and senses. 3. Music lessons in *Sitar* and Indian Classical *Vocals* for beginner and intermediate level students. Fee is *1500 Rs* for a 1.5 hours lesson Welcome 🙏
---
Where should I stay I mean any near by resort
You can stay in Mcleodganj Homestay or any other place in Dharmakot.
عرض الكل
هل هذا إدراج منشأتك على Tripadvisor؟
هل تمتلك أو تدير هذه المنشأة؟ اطلب إدراجك مجانًا للرد على التعليقات وتحديث ملفك التعريفي والمزيد.
اطلب إدراجك
تعليقات حول ‪Body Temple‬ - ‪Dharamsala‬, الهند - Tripadvisor