‪تجديف بقوارب الكياك وركوب الزوارق‬ • ‪رحلات في الطبيعة والحياة البرية‬ • ‪رحلات بالقوارب‬
تم الإبلاغ عن إغلاق هذا الموقع بشكل دائم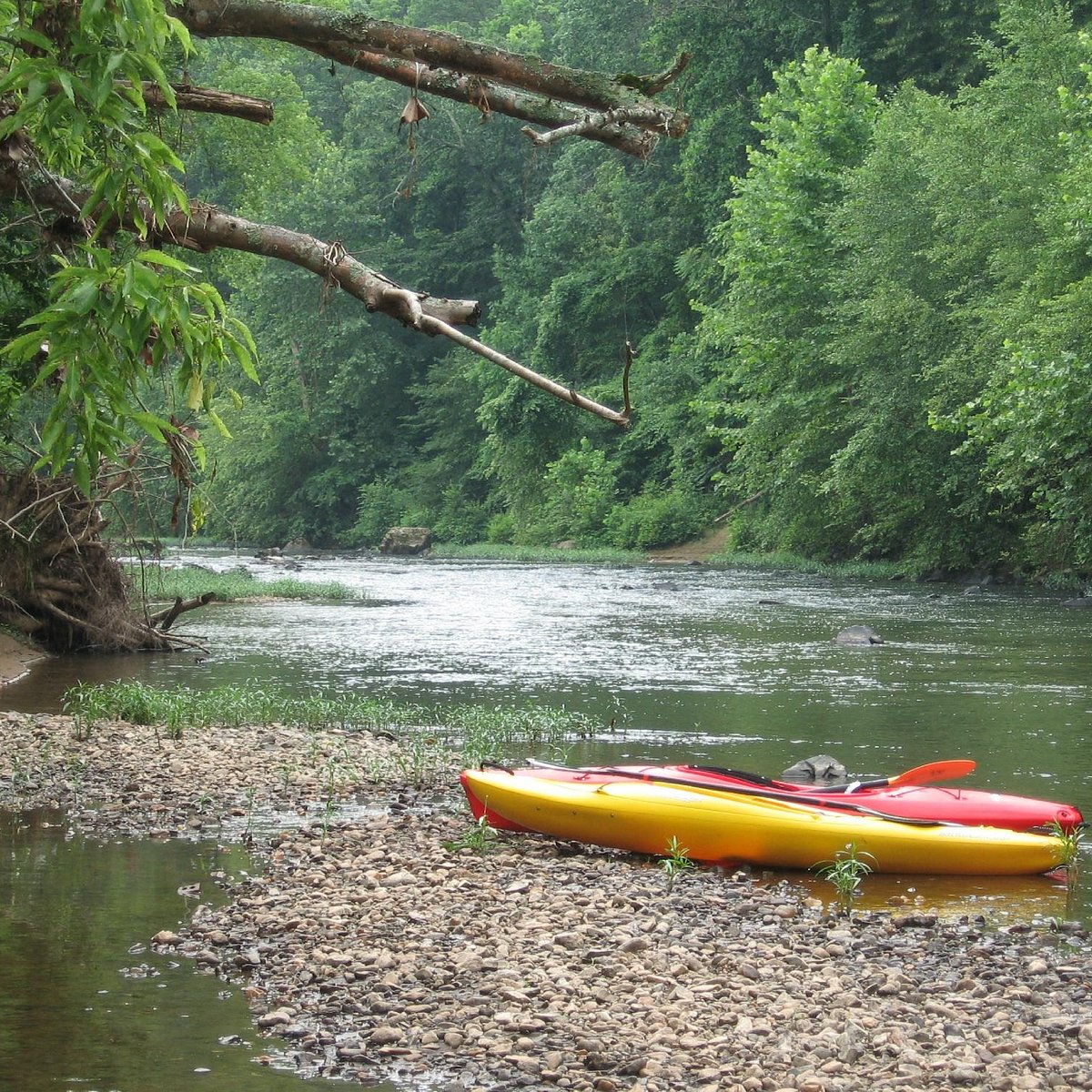 نبذة
‪‪Orange‬، الولايات المتحدة‬
---
‪Rapidan River Kayak Company‬
الحجز غير متاح على Tripadvisor
هل تود خيارات أخرى يمكنك حجزها الآن؟
عرض الخيارات
Hello, I love the idea of joining you guys for Women on the Water. I see I've already missed it this year and will have to wait til next year. Any chance you guys host private weekend events? If so, how much would a private weekend experience cost for 6 attendees?
Hi, please forgive my delay in getting back to you, but my 90 year old father had a serious fall this past weekend leaving him in the hospital with 3 broken ribs and lots of horrible bruises. Anyway, to answer your question, yes we would be willing to schedule a "Women And The River" weekend of basic kayak instruction for your group. The cost for the weekend for 6 participants would be $300 per person. This fee includes camping space on our riverside property, meals, kayak equipment, and 2 days of kayak instruction. More than likely we would be looking at scheduling in the spring or early summer when we have the best water levels. At this time we are experiencing extremely low water in the river and have had to suspend our river work until we receive enough rain to bring the river back up to paddle-able levels. There is no telling when this will be, and the weather will be getting cooler very soon making camping by the river not as enjoyable as spring/early summer. Feel free to email me if you have more questions or you'd like more details!
---
How much do the kayak tours cost?
The cost of a kayak tour is dependent on the number of people registering together. Tours can accommodate up to 10 participants. If 2-4 people book together the cost is $75.00 per person, 5-10 booking together (family or friends, etc) the cost drops to $65.00 each. Cost for a private 1-person tour is $150.00
---
Do you also have canoes?
We do not use canoes for our guided tours on the Rapidan River. This little river is pretty rocky and shallow for most of the paddling season, and because of those conditions we require boats with the capability to turn quickly and slip through shallow spots. We use 9 foot solo kayaks.
عرض الكل
تعليقات حول ‪Rapidan River Kayak Company‬ - ‪Orange‬, فيرجينيا - Tripadvisor