‪تجديف بقوارب الكياك وركوب الزوارق‬ • ‪رحلات ركوب الدراجات‬ • ‪جولات مثيرة‬ • ‪جولات في الطرق الوعرة ومركبات التضاريس الوعرة وسيارات الدفع الرباعي‬ • ‪قوارب الأنهار وركوب الأنابيب النهرية‬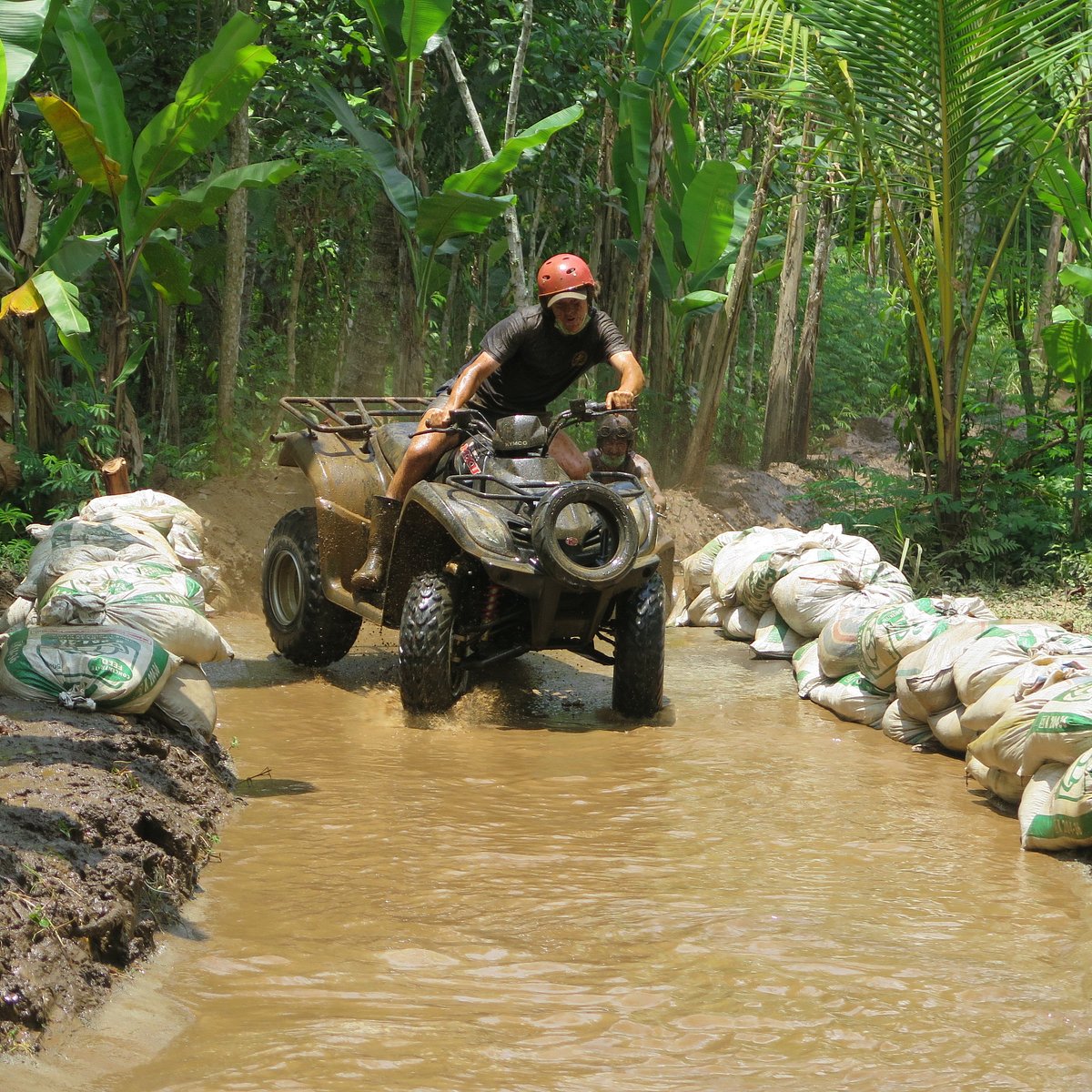 نبذة
‪Balaji Adventure Bali‬
الحجز غير متاح على Tripadvisor
هل تود خيارات أخرى يمكنك حجزها الآن؟
عرض الخيارات
Is it safe enough for a 5 year old child to ride with a parent?
Absolutely. In fact my 5 year old was sitting behind me the whole time without any problem. I recommend that ask to be separated from the rest of the group of thrill seekers for which the path has steep cuts and slopes of all kinds and ask to have a straight path for you given the accompanying child , which this establishment was happy to organise for us and gave us a separate guide for two ATVs (for me and the child and mrs on her own - didn't trust her with our child on an ATV) This was the most amazing experience as we were driving around Ubud countryside and farms and saw side of Bali you would have never seen otherwise.
---
How old do you need to be to ride your own bike ?
The kids are at least 9 y.o to ride the bike on their own. Thank you
عرض الكل
تعليقات حول ‪Balaji Adventure Bali‬ - بايانجان, إندونيسيا - Tripadvisor