نبذة
المدة المقترحة
ساعتان - 3 ساعات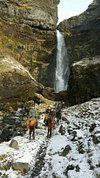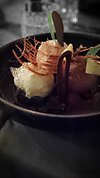 Hello! I read your review and have a follow-up question, if you don't mind? I've read (and have been told) that Iceland doesn't offer any 5 star hotels/resorts, other than The Retreat at the Blue Lagoon. Based on your experience, is that accurate? Or do you know of a hotel/resort where you would stay the next time (that is nice) if you were to go back?
The Skalakot is very close to a 5 star hotel. All the amenities that you might expect, they are building a geothermal spa as we speak now, it will be ready soon. They have amazing food in the restaurant, the rooms are spacious, great sitting areas, a full bar, a full stable, horseback riding tours, breakfast included, free wifi, Netflix included in the rooms which I thought was very thoughtful. We have stayed at the Blue Lagoon which is very nice but if you dont want to spend 1500/night this is the next best option. Cheers!
---
hi I'm keen to stay at Skálakot however I can't find any review on this place including review on its horse riding packages. this place is listed in lonely planet book hence I'm a bit surprised I can't find any review on skálakot. appreciate review on this! thank you.
عرض الكل
تعليقات حول ‪Skalakot‬ - ‪Hvolsvollur‬, أيسلندا - Tripadvisor