‪الرحلات النهارية‬
‪جولات مشاهدة المعالم‬
‪عبّارات‬
‪رياضات مائية‬
‪غوص بالمعدات وغوص حر‬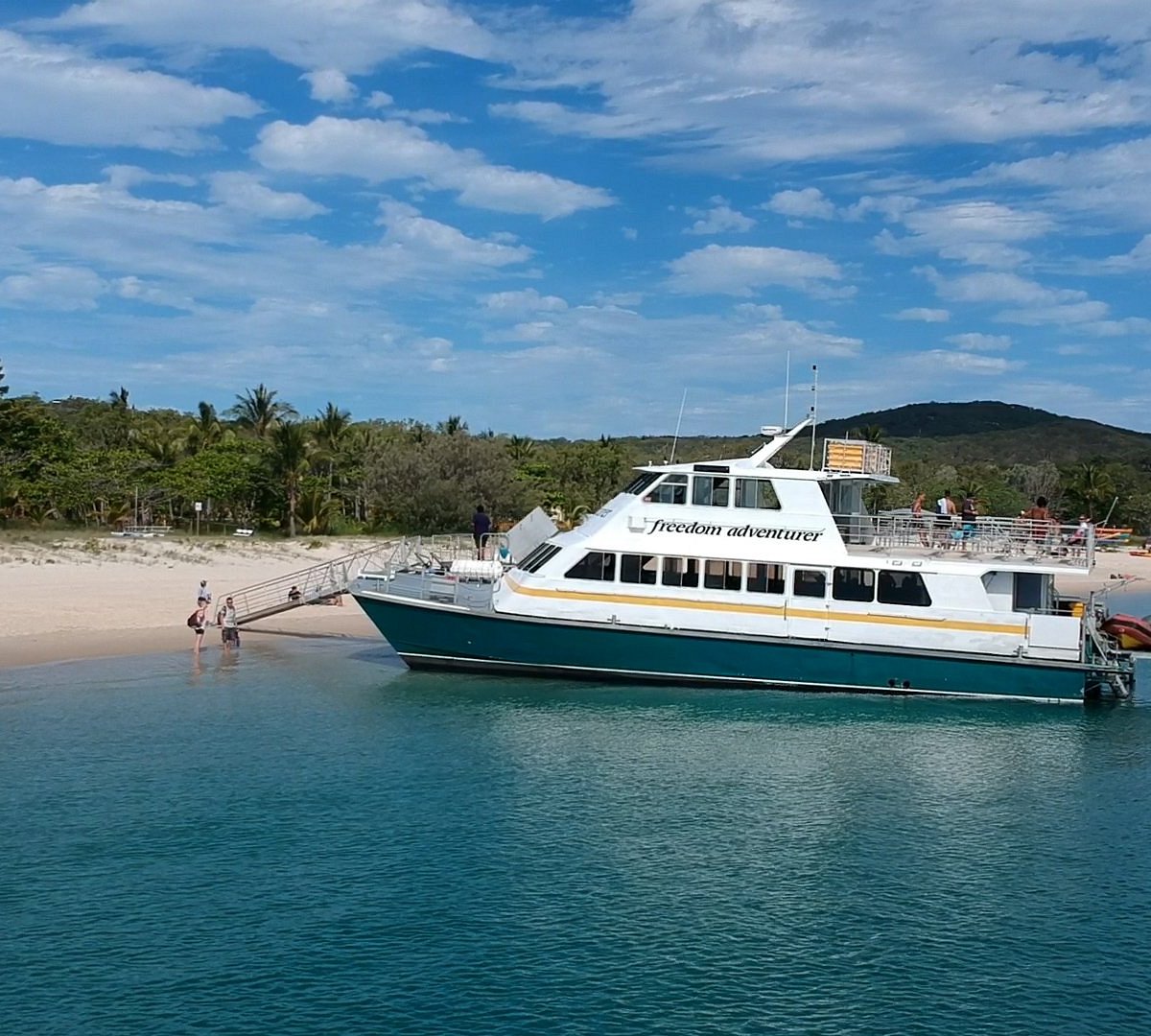 نبذة
‪‪Rosslyn‬، كوينزلاند، أستراليا‬
تستوفي إرشادات رعاية الحيوان
---
---
price on a trip to great kepple island
Go to the Freedom Fact cat web site prices for all categories come straight up including times.
---
Could you please tell us the condition of the road in. We have a 2WD Fiat camper van. Thankyou
there is no road. You drive to Marina at Rosslyn Bay Yeppoon. Park up and catch the fast cat to Kepple. No vehicles are transported to Kepple. there are accomodation options such as beachside cabins, shared rooms, small huts to stay. there is a small store on the island and restaurant and bar. you can bring your own esky with food and drink.
عرض الكل
تعليقات حول ‪Freedom Fast Cats‬ - ‪Rosslyn‬, أستراليا - Tripadvisor